Smart IOT Elevator Air Conditioner EXKT-25WX


Specifications
Product Functions
Product Features
Commodity name:

Smart IOT Elevator Air Conditioner EXKT-25WX

Snowkid® Smart IOT Elevator Air Conditioner EXKT-25WX

Model No.
EXKT-25WX
EXKT-25HWX
Structure Type
Integrated
Climate Category
T1
Type of Protection against Electric Shock
I
Waterproof Grade
IPX4
Power Supply
220V~50Hz
(Custom Service is offered for power supply, the delivery time is 60 days)
Refrigerant
R410A
R410A
Rated Cooling Capacity (W)
2500
2500
Rated Cooling Input Power (W)
1000
1000
Rated Cooling Input Current (A)
4.8
4.8
PTC Heating Input Power (W)
NA
1500
PTC Heating Input Current (A)
NA
6.8
Air Circulation (m³/h)
≥300
≥300
Noise Level Inside Car (dB(A))
≤52
≤52
Net Weight (KG)
38
38
Dimension (LXWXH mm)
450X350X450
450X350X450
Air Outlet Dimension (mm)
ϕ150
ϕ150
Air Inlet Dimension (mm)
ϕ200
ϕ200
for Elevator Rated Load (KG)
≤2000
≤2000

Snowkid® Smart IOT Elevator Air Conditioner EXKT-25WX

Work indicator

The operation status of each functional module is indicated by LED indicators At a glance.

Run Mode

Auto, cooling, heating and ventilation are available in four modes.

Timer function

Every day, every week, and legal holidays at any time set up.

Memory function

Accidental power failure, automatic memory, and instant recovery after power-on.

RS485 communication function

There are two types of ladder control and centralized control model.

Bluetooth connectivity

Bluetooth Low Energy 4.0 is used, and the air conditioner controller is connected to the mobile APP via Bluetooth , the user can operate various functions of the air conditioner. Supports iOS and Android operating systems.

Multiple protection functions

(1) Water level monitoring protection; (2) Anti-freeze protection; (3) ) compressor delay protection; (4) car temperature sensor, tube coil temperature sensor fault protection;

(5) Refrigerant leakage protection; (6) Circuit protection: overvoltage , undervoltage protection, overcurrent protection

Purification and sterilization Features (Optional)

The purification methods include water ions, photohydrogen ions, and negative ions. When the upper camera is controlled, there are timing mode, ladder mode and deodorization mode to choose from.

Snowkid® Smart IOT Elevator Air Conditioner EXKT-25WX

WATER-FREE

● The unique design of the air conditioning system minimizes the water output;

● The national patent technology, water vaporization, invented by Nanjing Land effectively vaporizes the condense water inside the machine;

● The additional protection design of the water treatment system effectively guarantees a water-free use condition.

---

LOW NOISE

● Big brand compressors ensure the product quality;

● Vibration-absorbing and shockproof materials are used as cushion and partition, effectively reduces the system noise;

● Flexible materials that are adapt to the fast movements of elevator such as emergent stop are used, keeping the system noise in a low level.

---

RELIABLE QUALITY

● All SNOWKID® elevator air conditioner have been strictly controlled on the assembly line and inspected before leaving the factory;

● All models of SNOWKID® elevator AC have passed CCC product certification;

● Different from home-used air conditioner copied product, SNOWKID® elevator air conditioner is a new type industrial-purposed air conditioner specially designed and developed according to the actual operation conditions and specific features of the elevator. The professional design and strict production process ensure the reliable quality.

Swipe right to see more
QQ(Pre-Sale)
QQ(After Sale)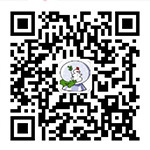 Contact Us
Headquarter Ad: No.15 Tianquan Road, Qilin Industrial Park, Nanjing, China 211135
Tel: +86 25 85339991
Overseas Business Dept. Email: njlandoverseas@land-s-t.com
Sales Hotline: 13675195988
After-sales Service Tel: 4008287701
官网二维码

---
Copyright © 2022 Nanjing Lande Technology Co., Ltd. All Rights Reserved 苏ICP备20018586号-3 Powered by:www.300.cn
这里是占位文字